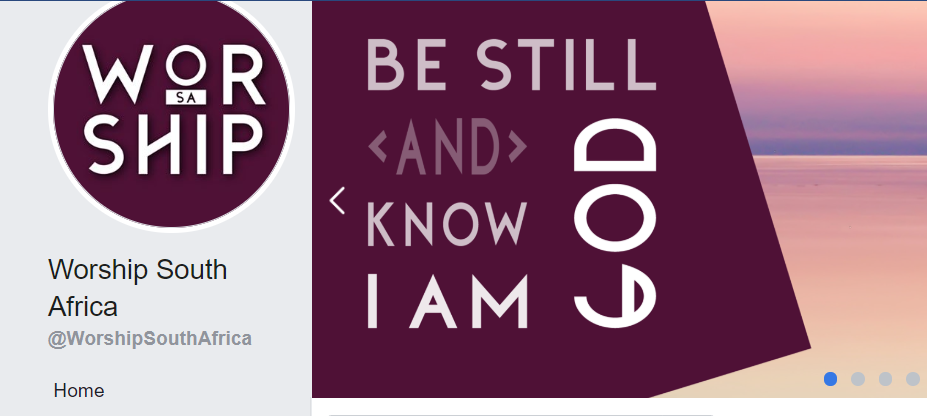 An online worship movement that emerged in South Africa during the current lockdown period is entering a new phase of equipping worshipers and leading believers in worship "warfare".
At 8pm on Saturday (May 9), there will be the first of a series of worship webinars on the Worship SA Facebook page, with practical and spiritual teaching aimed at bringing worshipers into unity in order to maximise their impact on SA and Africa. Recognised authorities in these areas from SA and abroad will provide instruction.
And on Monday (May 11) the daily worship sets, which have been on a temporary, strategic hold since May 1, will be resumed but in different timeslots and with a focus on encouraging people listening at home to engage in "warfare" by declaring God's Lordship, healing and restoration over the nation, that SA will be a blessing to other nations, and whatever else the Holy Spirit lays on their hearts.
It took a lot of admin to keep worship flowing day and night on the Worship SA platform throughout April, said Julita Kok, one of the organisers of the initiative. With many of the hundreds of worshipers involved in the campaign returning to work, leaders sought God for a strategy to sustain the movement.
The Lord led them to organise the resumed online worship around "the prayer watch times", with a 45-minute worship slot every three hours from midnight (i.e. 12am, 3am, 6am, 9am, 12pm and 3pm) and then continuous worship from 6pm to 11pm, she said.
gatewaynews